FIRE YOUR COPYWRITER. CANCEL PURCHASE/SUBSCRIPTION OF
EVERY OTHER COPYWRITING SOFTWARE YOU'RE CURRENTLY USING!!
Next-Gen AI Powered Software WRITES UNLIMITED Copies For
SALES PAGES, EMAILS, ADS & VIDEO SCRIPTS

In 109 International Languages In Just 10 Minutes
CREATE & SELL High-Converting Marketing Content Without Actually Writing!
ZERO WRITING SKILLS REQUIRED!
CREATE: Unique, Original & High-Converting Copies Across Hot-Selling Niches
TRANSLATE: To Over 100+ Languages For International Clients & Audience
SELL: Beautifully Drafted Emails, Sales Letters, Video Scripts & Ads For The Top Dollar
Let Artificial Intelligence Do ALL The Heavy-lifting FOR YOU
Fully Cloud Based - Nothing To Download Or Install
Save Time, Money, Expert Tantrums & Multiple Brainstorming Sessions To Make Instant Profits
FREE Commercial License Included (Worth $497/m)
Create & Sell High-Converting Copies
Using AI In Just 3 Simple Steps
STEP 1
SELECT TYPE OF COPY
STEP 2
SELECT NICHE
STEP 3
GENERATE COPY
Wait - You Got Access To A
Copywriting Software Already?
See If You Want To
CANCEL YOUR PURCHASE/SUBSCRIPTION
Watch How CopyMatic Compares
To Other Such Software
Watch CopyMatic In Action
First And Foremost,
Check Out What Our Users Have To Say
And Their AMAZING Results:
Our Early Users LOVE CopyMatic
(and you will too!)
CopyMatic Creates Copies
That CONVERT & SELL…
High-Converting Copy For Your Pages
High-Converting Copy
For Your Emails
High-Converting Copy
For Your Ads
High-Converting Scripts
For Your Videos
CopyMatic Users Have ALREADY Started
6-Figure Copywriting Agencies…
What Happens When A Marketer
Meets A Content Writer?
PURE MAGIC!
Victory Akpos
Unless you've been there & done that...you're not truly a master of anything.

So we knew instantly that to create a tool that promises auto-generated GREAT content that CONVERTS,
we needed the best of both worlds.

After spending what seems like our entire lives in the marketing & copywriting industries, we decided to club our knowledge of the kind of copy needed & how to guarantee conversions to give you the ultimate hack for instant online success.
Sales Page Copies, Ads, Emails & Video Scripts
Can MAKE Or BREAK An Online Business
Right from the landing page of your product or service to emails to videos & ads across social media...they can make or break your brand.

Your product or service could be the best in the world...solve the biggest problem at still NOT sell.

And here you thought that the product is the main thing. Shocked?

After years of being in the business… we've realized that it's not what you're selling that matters… it's the words that you are using that count.

If your copy is interesting & relatable enough...you've got your customer hooked right there!

It's important that they've never read anything like it and are deeply persuaded to give it a try.

That's the only way you can CONVERT visitors into actual sales.
The 3 STAGES Of Every Marketer's & Business Owner's
Journey In Search For Creating HIGH-CONVERTING
Content For Their Business
STAGE #1
Do-It-Yourself (D.I.Y.) Is Good For
A House Party Invite... Not Your Business!
When starting out... marketers & business owners
often make the silly mistake of giving it a go
themselves… only to:
Face serious disappointment
Realise that they wasted precious time on the painful task of writing
Understand that what they've written isn't what "works" for the audience
Figure that brainstorming for days or even months is just not enough
Realise that no training course can ever prepare them for the hard world of copywriting
STAGE #2
Let The "PROFESSIONALS" Handle
The "Writing" Part…
Next stage is to HIRE expert copywriters or freelancers.
This requires one to somehow manage to cut corners and get some writers on board.
The results are unreliable...just like the copies!
Poor Conversions Because Of Inconsistency In Language & Message
Project Delays Due To Constant Fight For The Deadlines
Heavy Fees Burns A Hole In The Pocket
Unending Tantrums Lead to Further Frustrations
… running your business at the MERCY of copywriters & freelancers
who get paid irrespective of whether you make any money or not…
...makes the marketer or business owner go to…
STAGE #3
Leverage The Technology
There have been a few software launched in the market that claim to help you write a copy… but so far each of these came with their own set of problems...like:
TEMPLATE Based Copies
High RECURRING Fees
Limited TYPE Of Copies
Generate INCOHERENT Content
We Have Some GOOD NEWS...
What if we told you that we have created a next-gen software that lets you skip all the trouble caused by unreliable human & software copywriters?

What if you got your hands on a technology that…
Automatically Writes All Kinds Of Marketing Content That Actually Converts
Generates Human-Like Relatable Copies From Start To Finish
Gives You The Golden Opportunity To Save Money, Time & Resources
Gives You The Professional Edge While Leaving No Scope For Grammatical Error
Translates Your Content In Over 100 Languages, Taking Your Brand To The Entire World!
Let's You Concentrate On Selling More While Spending Incredibly Less
Introducing…
CopyMatic
The ULTIMATE Copywriting Software To Generate High-Converting
Written Content Across All Niches
Create & Sell PAGES, ADS, EMAILS & VIDEO SCRIPTS In Just 3 Simple Steps
STEP #1
SELECT CONTENT TYPE
Grab CopyMatic to instantly login & select the copy you require
---
STEP #2
NICHE SPECIFICATION
Tell us briefly about your market/niche by answering a few short question prompts
---
STEP #3
GENERATE COPY
Hit enter to generate your AI generated copy (in whichever major language you want) that is sure to hit your marketing game out of the park
---
CopyMatic's New-Age Features
Let You Effortlessly Create High-Converting Copy Non-Stop…
HIGH-CONVERTING COPIES. ONE POWERFUL TOOL.
Generated ready-to-convert pages, upsells, emails, ads & video scripts across any niche from one single dashboard.

Skip brainstorming, writer's block, expensive copywriters, glitchy softwares & all sorts of trouble...jump right to more conversions, higher sales & better profits.
CREATE UPSELLS, FOLLOW UPS & RELATED COPIES
CopyMatic takes automation to the next level.

Once you feed in responses to certain prompts about your product or service, it saves it for future use.

So when you need to generate an ad or video script or any other format later for the same product… the job will be done in just one-click!
SAVE YOUR COPIES
CopyMatic creates iconic copies...for that reason alone we save all the generated content for you to quickly use & re-use.

At any stage, you can access these copies & edit them to suit your requirements.
TRANSLATE TO 108 OTHER LANGUAGES
While you produce locally, we take your business to the World.

Your copy can be automatically translated aptly in over 100+ languages, helping you reach out to an unprecedented audience.
NEW COPY TYPES & VARIATIONS CONTINUALLY ADDED
We understand that your word is final.

While we automate the entire copywriting process, we leave absolute control in your hands.

So you can use our intelligent text editor to give the final edge of perfection to your automatically generated copy.
100% Hosted On The Cloud
You never need to download or install anything. CopyMatic is hosted on a reliable cloud server that you can access from any device or browser of your choice.
NEXT-GEN TECHNOLOGY
Our new-age software is driven by Artificial Intelligence that understands your preferences and generates copies that compel users to buy!
AUTHORITY ACROSS CATEGORIES & NICHES
CopyMatic lets you create emails, sales letters, video scripts and ad copies under countless trending categories. It generates eye-catching and attention-grabbing content for unlimited niches.
COMPREHENSIVE VIDEO TRAINING
Leverage the incredible potential of this software within moments using our step-by-step training videos
ROUND-THE-CLOCK ASSISTANCE
Solve all your queries in a jiffy, by simply reaching out to our team of experts at any time & receive lightning fast responses.
AUTOMATIC UPDATES
We are constantly adding more features to our existing list of limitless features. We push automated updates while you effortlessly generate content!
COMMERCIAL RIGHTS INCLUDED
Create - high-converting copies for your clients in hottest niches with this powerful weapon.
NOW You Don't Need To Write To Start
A 6-Figure Copywriting Agency!
Don't restrict your usage to just personal use. Now get clients on board and sell each copy for the top dollar. When it takes just a minute to generate high-converting copies, sky's the limit as to how many clients you can add your roster!

So no matter who you are & what you do...you can use our commercial license to kickstart your very own copywriting agency or even become a freelancer. You also use this service to add to your existing marketing business portfolio.

Every business will welcome your service with open arms especially because higher conversions, sales and profits are the always the need of the hour.

At the most nominal one-time charge, you can earn huge commissions, crazy amounts of dollars per copy & great profits every single day...while empowering other businesses.

It just can't get better, faster or any easier.
Checkout How Much Can
You Make Using CopyMatic
Thats $5k for something you can do in just 30 seconds using copymatic
Not bad for something you can do in a few clicks starting today
Copymatic churns out high-converting ad copies in seconds
Thats an $4.5k you can make using copymatic
CopyMatic Is Designed EVERYONE
Business Owners
Every business owner under the sun requires great content for different occasions.

Copies that compel their users to not just stop & stare but to actually buy is what CopyMatic promises!
Digital Marketers
Copywriting is arguably the most important function of digital marketers in this day & age.

Whether it be converting sales pages, emails, videos or even ads...they need CopyMatic to deliver great content constantly to all their clients at lightning speed!
Freelancers
For those who make commissions from each copy they sell, imagine selling one every minute of the day. Getting copies without experiencing a "writer's block".

CopyMatic helps freelancers multiply their profits by making the tedious task of copywriting incredibly simple.
Grab A Whooping Sum Of $2,485 In Bonuses For
FREE When You Get CopyMatic Right Now
Mind Blowing Bribe Only Available During This Special 3 Days Launch Period.

Here's A Special Bribe For You To Start Using CopyMatic Right Away To SELL Any Product Across ALL Niches

Get Reseller Rights To 5 JVZoo Top Selling Premium Software. (You can charge users a monthly recurring fee or a one-time fee and pocket 100% of the profits)
BONUS #1
FREE Reseller License to Botengage
(Worth $497)
WARNING: You Are Leaving a Whopping 90% Leads, Sales And Profits On The Table Without This…

Now You Too Can Add This Revolutionary Workforce Of Sales Assistants To Your Sites And See A 427% Increase In Your Optins And A 417% Increase In Your Profits

NOW You Have The Opportunity to Sell BotEngage As Your OWN Product And Keep 100% Profits.
BONUS #2
FREE Reseller License to Upreachr
(Worth $497)
First Ever App Finds, Reaches & CLOSES Social Media Influencer Deals & Sends You Unlimited Targeted Traffic In Just 3 Clicks

INSTANTLY Get THOUSANDS of fresh clicks from TikTok, Instagram, YouTube, Twitter, Tumblr, Reddit & Blogs Influencers!

Check out the sales page to see the huge value you're getting for free today: http://getupreachr.com/special/

NOW You Have The Opportunity to Sell Upreachr As Your OWN Product And Keep 100% Profits.
BONUS #3
FREE Reseller License of SociFluencer
(Worth $497)
"ACTIVATE YOUR 6-Figure Influencer Agency WITHOUT Any Budget, Tech Skills Or Experience..."

100% Automated Software FINDS, CONTACTS & CLOSES DEALS For You with ZERO effort…

NOW You Have The Opportunity to Sell SoiFluencer As Your OWN Product And Keep 100% Profits.
BONUS #4
FREE Reseller License of LeadsProfiter
(Worth $497)
Lead Profiter is brand new software that allow users to capture high converting leads without the need of any landing pages or optin forms, users can send eMails and also Follow-ups messages On Complete Autopilot, without the use of any third-party auto-responders software.

NOW You Have The Opportunity to Sell LeadsProfiter As Your OWN Product And Keep 100% Profits.
BONUS #5
FREE Reseller License of Instantagency
(Worth $497)
Brand New App That Finds 'Unlimited Local Business Leads That DESPERATELY NEED YOUR HELP In 3 Easy Steps Without Paid Ads, Builds COMPLETE Agency Site In Multiple Niches And Solves REAL Business Problems in FEW Clicks..

NOW You Have The Opportunity to Sell InstantAgency As Your OWN Product And Keep 100% Profits.
You Can Now Master The Art Of Copywriting WITHOUT Lifting Your Finger Or Spending A Fortune
CopyMatic simplifies the art of copywriting. You can generate unlimited written content for all your marketing requirements regardless of the niche.

Not only do you save the time that you would've put into writing yourself...you also save the money you would've given expensive writers. It increases conversions while decreasing your ad spend.

The best part is that it is tried & tested to convert every single time. So no more disappointment.

All this value is being offered to you at an incredibly low one-time cost...so low that you won't even notice (but only when you buy TODAY)
Here's What All CopyMatic Does For You
CHOOSE YOUR LICENSE AS PER YOUR NEEDS
Create & Sell UNLIMITED Custom & Unique Copies

---

A.I Powered Technology- Smarter Than The Human Mind

---

Create Emails Under 8 Categories

---

Create Video Scripts Under 7 Categories

---

Create Sales Letters Under 6 Categories

---

Create Ad Copies Under 5 Categories

---

One-Click Translation In 100+ Languages

---

Helps You Dominate Any Niche Save & Reuse Your Answers

---

Comprehensive Video Training

---

30 Day Money-Back Guarantee

---

100% Cloud-Based

---

Get Your Copy In Multiple Formats

---

100% Original Copy

---

Export & Share Copy With Your Team

---

Commercial Rights Included

---

SPECIAL BONUSES

---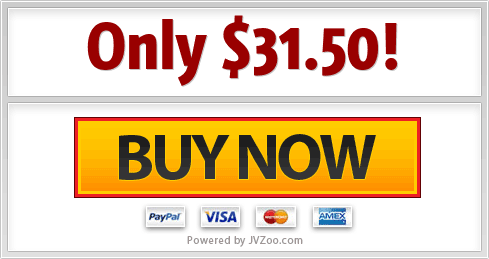 Trial & Error Is Passé..
Use Great Copies For Huge Profits
No Wastage Of Time
No Whole In Your Pocket
No Restrictions
No Substandard Results
No Hassles
Lightning Speed Auto-Generation Of Content
Extremely Low Priced One-time Investment
High-Converting Copies In The Hottest Niches & Absolute Control
High-Converting Copies That Force Customers To Buy
Only Big Sales, Unprecedented Profits & Freedom
No Risk Only More Conversions & Higher Sales
30-Day Money Back Guarantee
CopyMatic promises you a life of complete freedom as it automates the entire copywriting & profit-making process.

With each compelling email, sales letter, ad or video script that it generates...you come closer to your dream life.

But if for some chance, you feel that you want to invest all your energy into manually writing your content or spend all your money on expensive freelancers...we'll understand.

Simply write to us within 30 days of your purchase & get all your money back. No questions asked.
With A Copy So Good...
Users Just Can't Get Enough!
Victory Akpos
Frequently Asked Questions
Q.

Are There Any Limitations or Restrictions?

A. You can create UNLIMITED copies in the hottest niches using this A.I. Powered technology In the main offer. In case, you want to create MORE copies… we strongly recommend upgrading to oru UNLIMITED EDITION that is available for a super low one-time price.
Q.

Do I Need To Install Any Software?

A. CopyMatic is 100% cloud based so you don't have to download or install anything.
Q.

Do You Have a 100% Money-Back Guarantee?

A. Yes, if you want to go back to writing your own content...simply write to us & get a full refund within 30 days of your purchase.
Q.

How Do I Get Support?

A. Simply email us or chat with us on our page to receive an instant response.